 Nunes Law, Inc., Personal Injury Lawyer in Fresno Seeking Justice on Behalf of Victims
Accident victims in the Fresno area struggle with far more than the pain of their physical injuries. These individuals and their families may face extreme financial hardship because of medical expenses, lost income, decreased income-earning ability, mental trauma, and more. It is highly unlikely that an insurance company will cover all these costs in a settlement.
However, with a skilled personal injury attorney on your side, you have a strong negotiator in your corner who will not easily back down until you get the compensation you deserve. A lawyer will also be crucial in collecting compensation in a personal injury lawsuit against negligent individuals who caused your injuries. To learn more about how our personal injury law firm can help you, contact us right away at 559-702-5124 to schedule a free consultation.
What Types of Cases Does Your Law Firm Handle?
Personal injury lawyers handle various cases within the field of personal injury law. A personal injury attorney in California with over 17 years of experience, like Frank Nunes, will offer excellent legal counsel and representation in virtually any personal injury claim.
Some cases our firm handles regularly include:
Semi-truck accidents
Hit-and-run accidents
Rear-end collisions
Head-on collisions
Pedestrian accidents
Medical malpractice cases
Catastrophic injuries
Wrongful death cases
Dog bite injuries
Rideshare accidents
Distracted driving accidents
Burn injuries
Nursing home abuse
Slip and fall accidents
Premises liability cases
Drowning cases
What Types of Cases Does Your Law Firm Handle?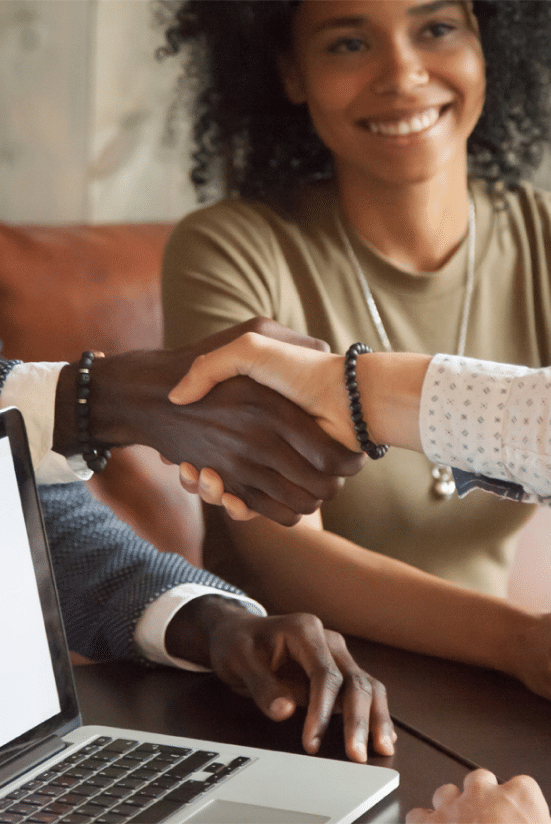 [Frank Nunes] came highly recommended by an insurance company employee who knew [him]. Mr. Nunes is very knowledgeable about the field of auto accidents; he is very practical(..)

Susan H.
My job starts when I leave home…Two cars hit me head on… Out of all the attorneys on Youtube, Frank M. Nunes at Nunes Law stood out… Frank told me that after meeting he thought(..)

Jerry B.
My daughter and I were looking for an attorney after being involved in a car accident. After reading many exceptional reviews about The Nunes Law, we contacted them(..)

Shirley H.
We were looking for a lawyer because we had a serious car accident and when we met Frank Nunes we felt comfortable and we knew he was trust worthy. We would recommend Frank Nunes(..)

Guadalupe C.
What Are the Duties of a Personal Injury Attorney?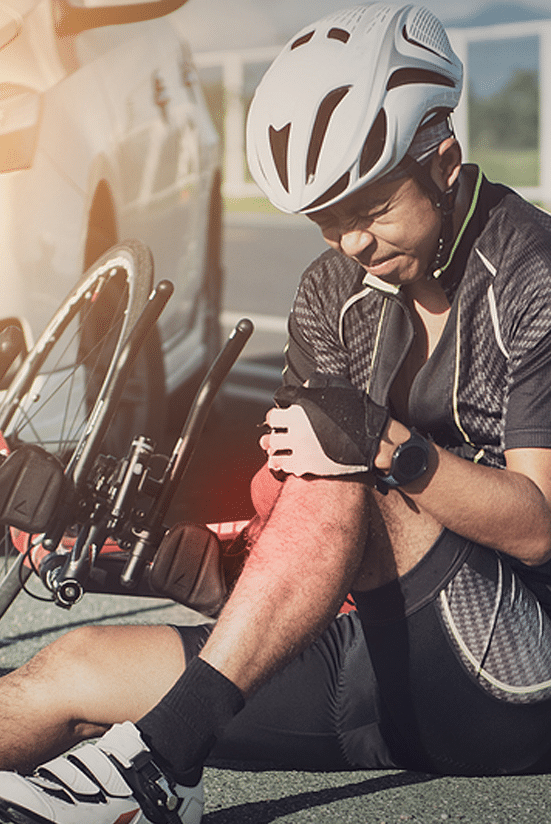 What Are the Duties of a Personal Injury Attorney?
Personal injury attorneys play a critical role in collecting maximum compensation in personal injury claims. However, their duties include much more than handling legal paperwork and presenting your case effectively in court.
Some of the duties of a personal injury attorney are:
Investigating the details of the accident to uncover the truth about what happened
Consulting police reports
Reviewing surveillance footage
Interviewing personal injury victims and eyewitnesses
Gathering information about the medical treatment of the victim to show the extent of damages
Negotiating with insurance companies
Reaching an agreement with workers' compensation
Advising clients on their legal rights
Constructing powerful arguments on behalf of victims to get maximum financial compensation
At Nunes Law, Inc., we provide individuals and business owners with quality legal advice and strong advocacy. Our practice is rooted firmly in a comprehensive knowledge of California law and a strong propensity for the truth. When you meet with attorney Frank Nunes, you can rest assured his counsel will be honest and direct.
When you call or visit our personal injury Fresno office, you will receive the dedicated attention of an experienced Fresno Injury Attorney who listens to your needs and pursues your legal goals. Our Fresno personal injury law firm is prepared to handle any adversary and will not stop advocating for you until your case is finished. We understand the pain and injury that can cause or the anxiety you may feel when faced with a pressing business issue.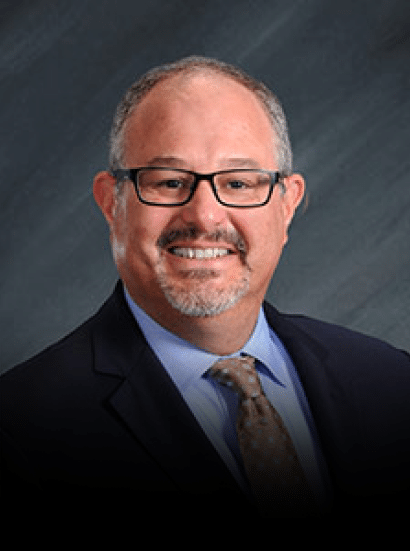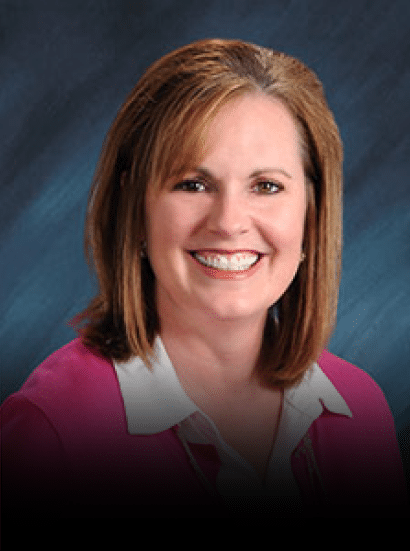 Shari Nunes
Administration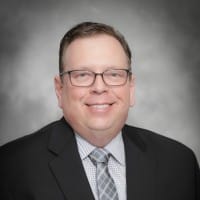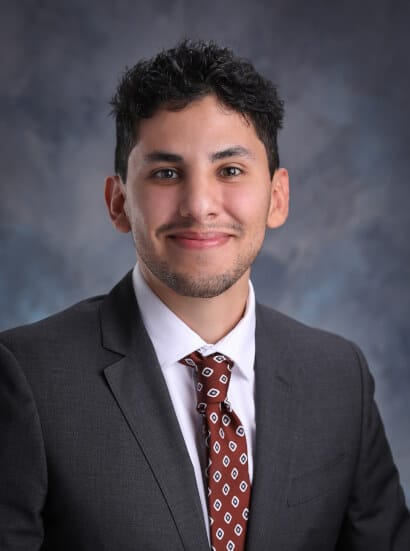 Maximiliano Rodriguez
Case Manager
How Much Compensation Do Fresno Accident Victims Receive?
Victims who work with an experienced personal injury attorney have the best chance of reaching a positive solution in personal injury matters. Unfortunately, the same cannot be said for those who simply accept a settlement from the insurance company. Insurers typically do not pay nearly enough money to cover victims' rising medical costs, including future medical bills.
Successful personal injury cases have the potential to recover far greater compensation than from an insurance claim, including:
Past and future medical bills
Other medical treatment costs, including charges for hospitalization, ambulance, physical therapy, rehabilitation, and more
Lost wages, salaries, vacation, and bonuses
Mental and emotional distress, including the cost of therapy
Disfigurements, such as from burns and scarring
Loss of enjoyment of life
Loss of consortium
Wrongful death
Punitive charges if the at-fault party's actions were criminal in nature
How Much Compensation Do Fresno Accident Victims Receive?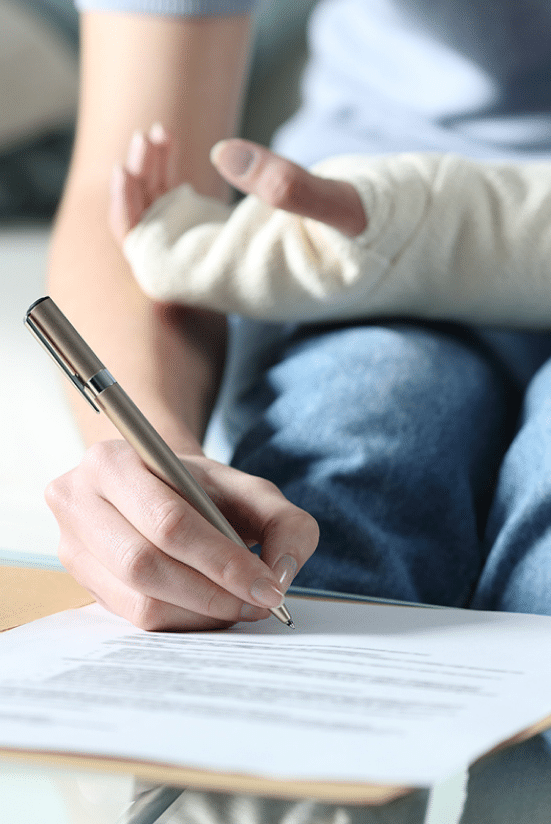 Why Choose Us?
You should choose Nunes Law, Inc. as your personal injury law firm because of our dedication to providing excellent service. We understand that each client has unique needs, and we will tailor our services to match your goals in your legal proceedings.
Attorney Frank Nunes has the experience necessary to get the results you need in your California personal injury claim. We have helped clients like you recover damages for their injuries for nearly two decades. We have seen it all and are prepared to stand by your side no matter what happens in your personal injury case.
Personal injury cases are notoriously complex, with different parties claiming the other is at fault. Our dedication to the truth allows our law firm to discover what really happened in your accident. We will work tirelessly and leave no stone unturned as we develop a strong case and recover maximum compensation for you.
At Nunes Law, Inc., we take pride in defending the rights of personal injury victims. Everyone harmed by someone else's negligence deserves to make a fresh start. This includes having the financial resources to pay for future medical expenses, lost wages, emotional distress, and more.
Another reason to hire our injury lawyer is our excellent communication during your legal proceedings. Our legal team will inform you at every step of the way, explaining your options in terms you can understand so you can make informed decisions.
Finally, we will be a strong ally as you seek justice and compensation for your injuries. Many California personal injury lawyers don't realize the extent of damages that can be caused in an accident.
We will fight for your right to all the damages you can collect under California law. Call today for a free legal consultation to see how we can help you.
Case Settlement
$2.25M
Car Crash With Brain Damage
Case Settlement
$850K
On The Job Car Crash With Multiple Fractures
Case Settlement
$640K
Fatal Crash Caused By DUI Driver
Case Settlement
$600K
Car Crash
Case Settlement
$250K
Car Crash
Case Settlement
$2.25M
Car Crash With Brain Damage
Case Settlement
$850K
On The Job Car Crash With Multiple Fractures
Case Settlement
$640K
Fatal Crash Caused By DUI Driver
Case Settlement
$600K
Car Crash
Case Settlement
$250K
Car Crash
Who is Liable for My Accident?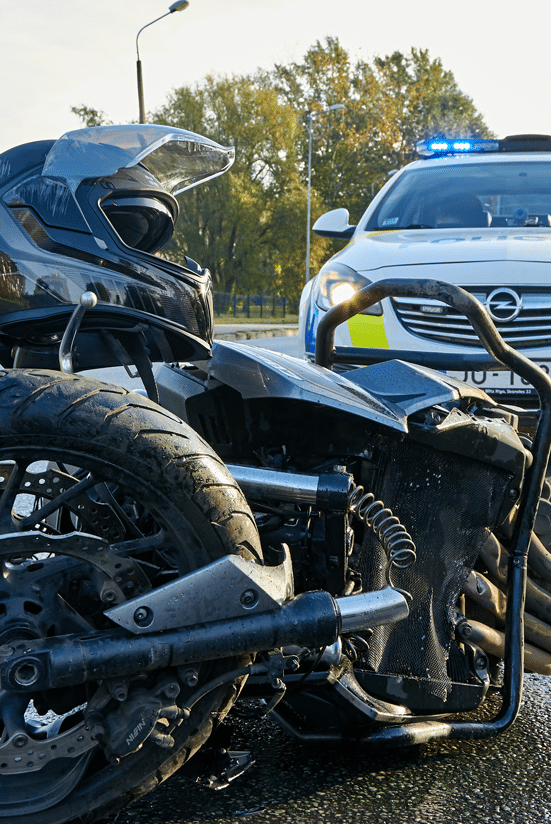 Who is Liable for My Accident?
In California, the actions of both parties are considered when determining liability. Injured victims may share some of the faults in an accident but can still pursue damages even if they are 99% at fault.
Part of proving liability is understanding that, at times, we owe a duty of care to those around us. This counts for those operating a motor vehicle who should drive carefully to protect others on the road, physicians who owe a duty of care to their patients, property owners, and more. If someone breaches their duty of care and causes severe harm to someone else, they are responsible for helping pay for damages.
If you feel that your injuries occurred because of someone else's negligence, please contact our trusted personal injury attorneys immediately to start a claim.
Can Our Personal Injury Lawyer Help You?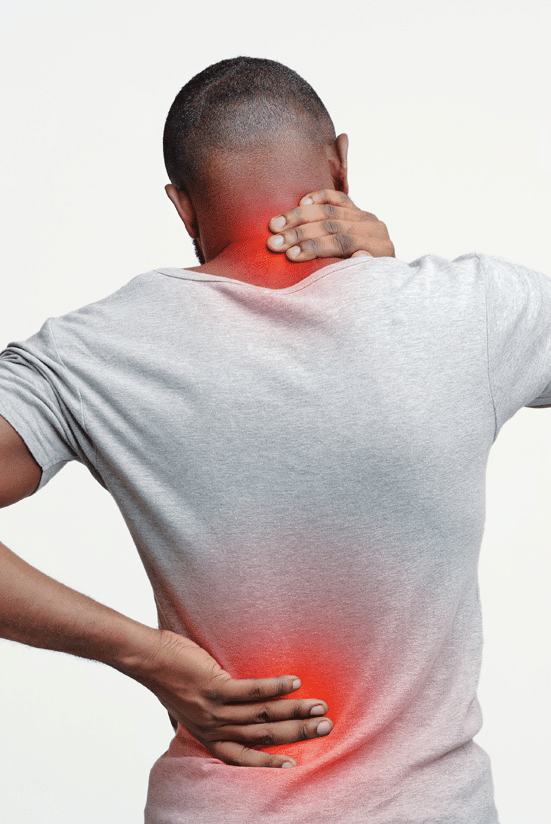 Can Our Personal Injury Lawyer Help You?
Choosing a personal injury lawyer can be a tough decision with the many law firms available in the Fresno area. Your attorney should be someone who communicates well with you throughout the legal process so you can be an informed participant.
At Nunes Law, Inc., we believe that each accident victim deserves justice. We promise to stand by your side and explain all of your options so you can make an informed decision every time. We will use our nearly two decades of experience to offer excellent counsel and legal representation as we seek maximum compensation in your personal injury case. Reach out to our skilled and compassionate legal team to schedule a free initial consultation at (559) 702-5124.
You can also stop by our lovely office location at 5088 N Fruit Avenue, #101, in Fresno, CA. We are a short 4-minute drive to Oso de Oro Park, 7 minutes to Logan Park, and only 15 minutes from Fresno Yosemite International Airport (FAT).
Frequently Asked Questions
Will a Personal Injury Lawyer Take on Any Case?

Contrary to popular belief, personal injury lawyers are not greedy attorneys who will take any case and steal your money when they don't win. Like the majority of California personal injury lawyers, we only get paid if you win. So it is in our best interest to be selective about what personal injury cases we take on. If you don't have a good basis for a lawsuit, we will inform you about other options better suited to your situation.
Is it True that the Rear Vehicle is Always At-Fault in a Rear-End Car Accident?

The assumption that the rear vehicle is always at fault is false. While it is possible that the rear driver could be at fault for driving too close, speeding, or committing other traffic violations, it is equally likely for the front driver to be found at fault in rear-end collisions. For example, if the driver pulled unexpectedly into another lane, they could be at fault for the accident. Additionally, motor vehicle accidents can occur when the driver in front suddenly slows down or stops in the middle of moving traffic. The front driver would typically be at-fault for these crashes as well.
Does California Law Allow Dog Bite Victims to Sue Negligent Dog Owners?

While specific laws vary depending on location, California law does protect dog bite victims. California dog owners have a duty to maintain control over their animals for the safety of others while in public and on private property. If you have been attacked by a vicious animal because of the owner's negligence, you can sue under California personal injury law. To learn more about your rights as the victim of a dog bite injury, consult with an experienced personal injury lawyer like Frank Nunes immediately.
Why Are Semi-Truck Accidents So Serious?

While any auto accident can cause severe injuries and even death, crashes that involve commercial vehicles like semi-trucks often cause catastrophic damage to victims and their families. This is primarily because of the difference in size between the truck, which can weigh up to 80,000 pounds, and the regular vehicle, which averages about 6,000 pounds. The impact of the larger truck on the car can be devastating, causing paralysis, loss of limbs, burns from toxic spills, and death. These accidents often occur because trucking companies do not properly maintain their vehicles or screen their drivers. Contact us immediately to recover compensation if you or a loved one is a semi-truck accident victim.
What is Negligent Security, and How Does it Affect Liability in a Personal Injury Case?

Negligent security refers to a business or property owner whose property is in an area with a history of crime. If these owners fail to provide adequate lighting, security guards, cameras, or other protection for visitors, they can be held liable for damages done to victims. A California personal injury attorney is an excellent resource to discuss the details of your serious injuries and determine whether the property owner is liable because of negligent security. Contact our law firm to learn whether the business or property owner breached their duty of care and owes you compensation for your injuries.
Why Are Burn Injuries So Serious?

Burn injuries occur in various scenarios, including an automobile accident, an accident with a defective product, electrocution, a workplace fire, a motorcycle accident, and more. These injuries can be excruciating, with a long recovery that typically requires surgeries like skin grafts. Thermal burns from contact with fire can lead to loss of limb and even death. The extreme pain and catastrophic damage from burn injuries often cause victims to miss work, leaving a heavy financial burden on their families. Thankfully, personal injury lawyers can help these victims recover by bringing a claim to collect damages.
What is a Catastrophic Injury, and What Damages Can I Collect?

Catastrophic injury is a term used in the legal profession in California to describe injuries that affect a person's ability to live their life like normal. Some examples of catastrophic injuries include loss of a limb, blindness, paralysis, extreme mental trauma, and traumatic brain injuries. When victims suffer catastrophic damages, they may be eligible for additional compensation. Reaching out to trusted personal injury lawyers is a great first step in recovering financially following devastating injuries.
What Should I Do If I Suspect a Loved One is a Victim of Nursing Home Abuse?

California's elderly citizens deserve peace and rest when they move into assisted living facilities. Sadly, many of these locations are the source of pain and anguish as older individuals undergo various forms of abuse, including physical assault, sexual abuse, financial abuse, and emotional abuse. Abuse in any form is deplorable, and the personal injury attorneys at Nunes Law, Inc. take pride in protecting innocent victims who may have fallen prey to abuse. You can reach out to our legal team if you suspect any form of abuse is happening to your loved one. We will seek justice and hold guilty parties reliable.