Frank Nunes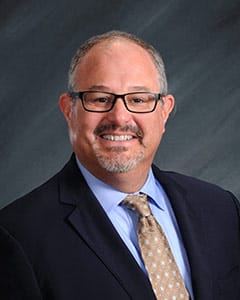 Fresno Attorney Frank Nunes: A San Joaquin Valley Success Story
To schedule a consultation, please contact (559) 702-5124.
Serving the proud residents of Fresno, Tulare, Kings, Madera, and Merced counties, attorney Frank Nunes emphasizes helping victims of personal injury, animal attack (dog bite), and motor vehicle accidents receive justice for their pain and suffering.
With a background that includes serving as an in-house counsel for a nationally known insurance company, he's proven himself equally adept at trying cases to a jury on behalf of accident victims, defendants, or business owners.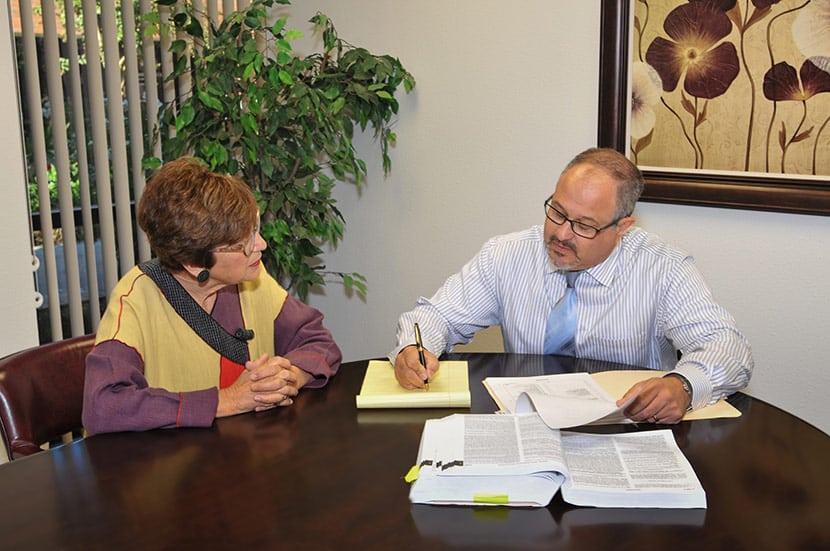 Frank is a down-to-earth, lifelong resident of Fresno County who was raised on his family's vineyard in Selma. He's returned the blessings he received as a Valley kid by staying local when he attended Fresno State and then San Joaquin College of Law to earn his Juris Doctorate (J.D.) in 1994.
Today, he uses his community roots, courtroom experience, and a practical, personable touch to leverage dollars-and-cents results in litigation for individuals and businesses. If you have a case, Frank won't rest until your needs are met. If you don't, he'll be the first to let you know. Respected widely in both the local court system and community, he dedicates himself to clients facing challenging circumstances.
BACKGROUND
Frank first began practicing law for the Tulare County District Attorney as a hard-working prosecutor (who once performed 16 jury trials within a six-month period).
After turning down a first request from his law school civil trial practice instructor, to join a 10-attorney firm, Frank knew he needed to accept the second offer to work for his law school instructor. Using the confidence from trying cases at the Tulare County District Attorney's Office, Frank relied on his farm work ethic to handle the fast-paced practice of defending clients sued in civil cases.
Seeking to return to his agricultural roots through an opportunity to practice land use and water law, Frank joined the Fresno County Counsel's office, where he was responsible for the ordinance and zoning enforcement throughout Fresno County.
He returned to farming the family vineyard in Selma after his father's death while also working to broaden his experience, trying more civil cases. He became in-house counsel for a national insurance company that added jury trials in Kings and Kern County to his list of venues.
This new position gave Frank an intimate understanding of how insurance companies legitimately work to discredit and reject claims. He began using that experience to help friends and family members with their litigation problems. He chose to remain in his hometown and open his own practice.
He realized that dream in August 2007 when he opened his own practice to handle a variety of civil litigation for friends and strangers alike. Eventually, he became still more focused on helping injured people stand up for their rights against big insurance companies, as well as assisting small- to medium-sized businesses with their litigation needs.
Attorney Frank Nunes At A Glance
Education
J.D., San Joaquin College of Law, 1994
B.S., California State University, 1991
Major: Agricultural Business Marketing
Bar Admissions
State Bar of California, 1995
District Courts for the Eastern and Central Districts of California
Professional Associations
Fresno County Bar Association
Director, 2004-2006, 2018 to 2021
Fresno County Young Lawyers
Director, 1999-2002
President, 2002
California Association of Consumer Attorneys
American Bar Association
Fresno County Farm Bureau member
Fun Facts
Frank was a member of the State Championship Future Farmers of America Grape Vine Pruning and Judging Teams in high school.
Frank attended Fresno State, majoring in agricultural business on a scholarship.
Frank was the first agricultural crimes prosecutor appointed in the State of California.
At 5' 7", Frank is the tallest of his three brothers.  His mother is 4" 11".
Frank's two sons are both over 6 feet tall. Hummmmm?
Frank has completed one (and only one) half marathon.
Frank does not know a stranger.
Frank is named after his grandfathers, Frank Nunes and Frank Cardoza. Is it any wonder where his name came from?
Frank is the oldest (at least chronologically) of five siblings.
Frank nearly died at 9 years old when the parked car he was sitting in began rolling for a cliff.
Frank went to law school to become a water lawyer but learned that it was a very dry area of practice.
When Frank was a little boy, he wanted to be a computer farmer.